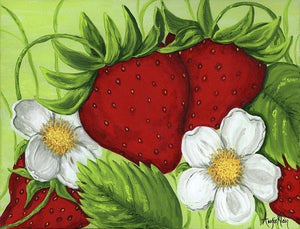 Strawberry Delight is one of the newer pieces in my Strawberry Series. It is even more vibrant in person! I love the richness of the reds in these berries, just like our very own Plant City strawberries!
14" x 18" x .5" acrylic on canvas.
Prints are also available in my store.